Mr. Cool Snow Parties in Dallas
Are you looking for a perfect way to compliment your holiday party? Maybe your kids have always dreamed of a…
Why Choose Us?
Why Choose Mr. Cool Snow Parties For Your Next Event?
Are you looking for a perfect way to compliment your holiday party? Maybe your kids have always dreamed of a white Christmas. What is more romantic than a Christmas Eve dinner with a fresh layer of powdered snow on the front lawn? At Mr. Cool Snow Parties, it's our business to let it snow, let it snow, let it snow!
Throw a snow party for any event - big or small: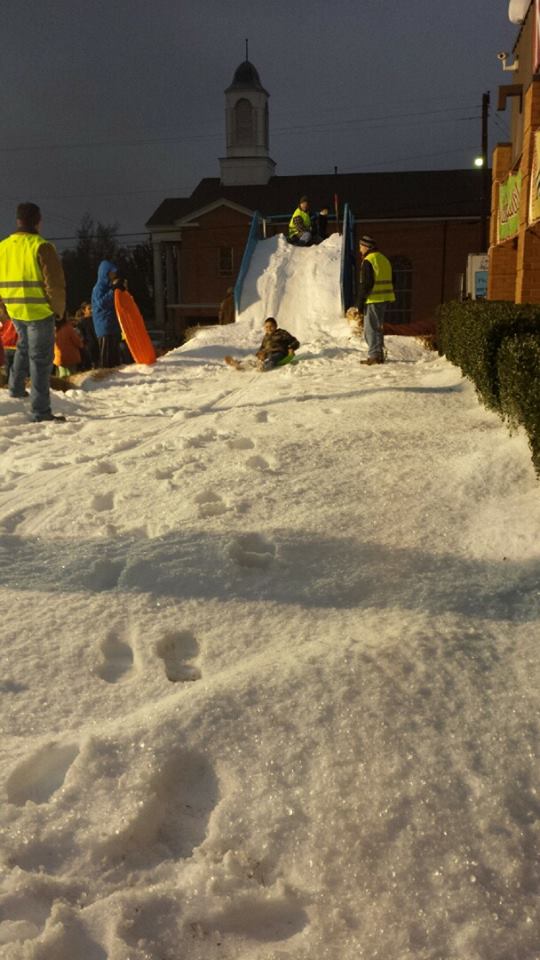 Birthday parties
Holiday parties
Anniversary parties
Family reunions
Weddings
Are you still looking for the perfect snow production service in all of North Texas? Then contact
Mr. Cool Snow Parties
today at
1.800.400.8221
.
Recent Blog Entries >> see all
August 25, 2015

7 Must-Haves at Your Winter Wonderland Wedding in Dallas (Part 1)

For most people, a wedding is one of the most exciting and exhausting events to plan. From venue, to the bride's gown, color schemes, flower options, bridesmaids dresses, invitations, and…>>READ MORE
July 23, 2015
CW33 Features DFW Snow Parties
It's not a Texas summer without daily triple digit temperatures, and this summer has been no exception. Dallas residents are burning up and looking from everything to snow cones, to…>>READ MORE
Twitter Feed >> see all
EmergencyIceDFW : Mr Cool Snow Parties 7 Must-Haves at Your Winter Wonderland Wedding in Dallas (Part 1) http://t.co/MTCKXxefdOhttp://emergencyice.com/Aug 25

EmergencyIceDFW : Emergency Ice: Packaged Ice Helps Fund Major Breakthrough in ALS Research http://t.co/TU04FjuBQThttp://emergencyice.com/Aug 24

EmergencyIceDFW : Mr Cool Snow Parties CW33 Features DFW Snow Parties - It's not a Texas summer without daily triple digit temperatu... http://t.co/PEzqk0Sluuhttp://emergencyice.com/Jul 23