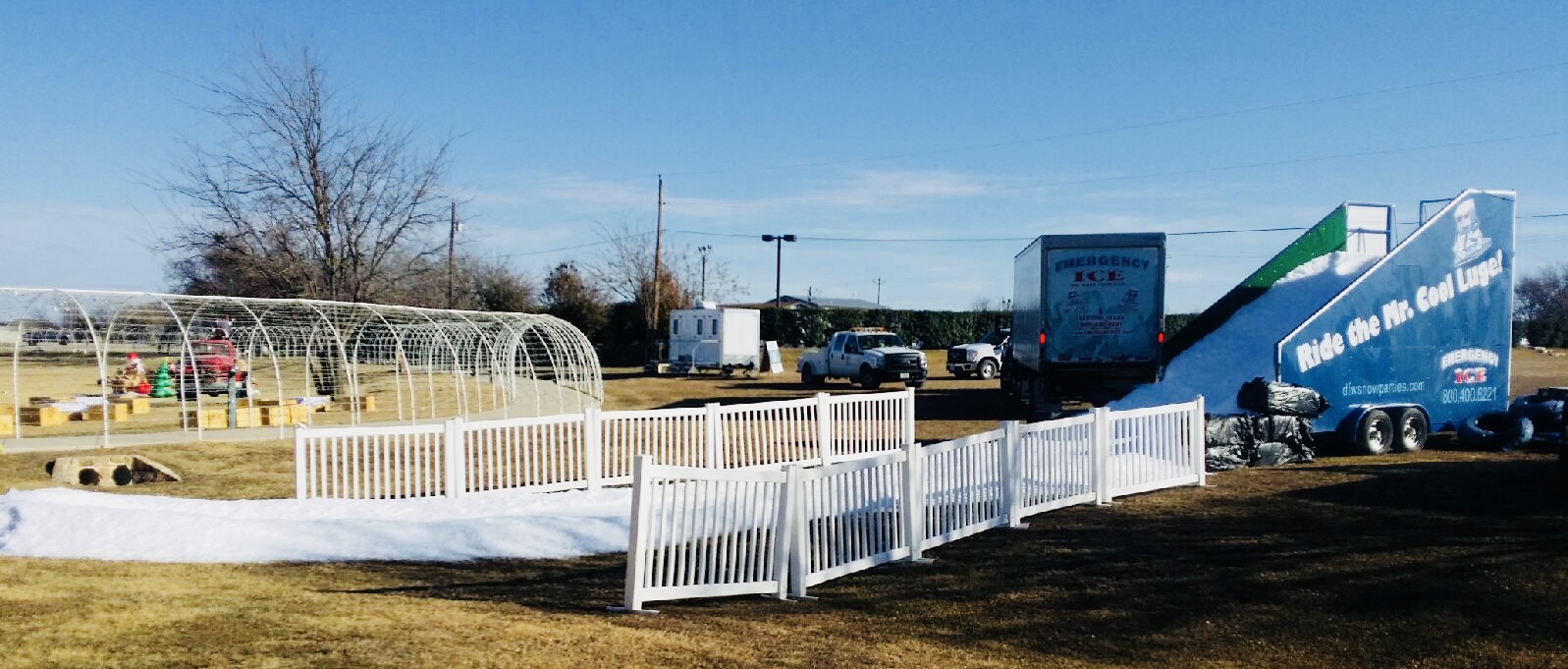 Mr. Cool Snow Parties will deliver everything you need for your snow at home whether it's the middle of summer or the dead of winter. Snow makes every party magical and fun, and we have access to a huge amount of daily ice production each day, so no party is too big for an artificial snow delivery.
How Can I Use Artificial Snow at Home?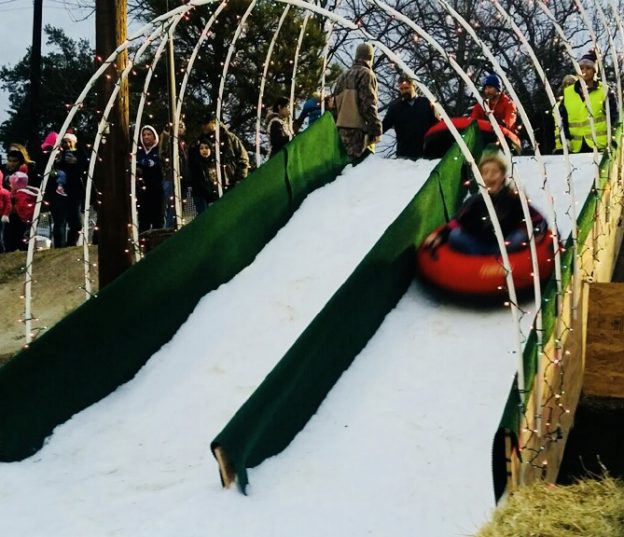 Mr. Cool Snow Parties will deliver artificial snow to your residential home for a snow party, or we'll deliver to your business for a commercial event. We use state-of-the-art snow making equipment that will transform any event into a winter wonderland.
Here are just a few of the fun ways you can use artificial snow for fun and entertainment:
Arrange your event at a place with a hill and create a fun place for sledding.
Host a snowman-building contest in the middle of the summer.
Create a winter wonderland for a backyard wedding.
Make sure the holiday weather cooperates by adding artificial snow.
Surprise someone with a snow party even if the event takes place in warm weather.
You can use artificial snow for anything you can imagine, and it's one of the most memorable ways to boost the fun and excitement of a birthday party, wedding, or other family event. Artificial snow helps you plan the most memorable church events, school gatherings, anniversary parties, wedding ceremonies, and birthday parties possible.
Can I Use Artificial Snow at Any Time?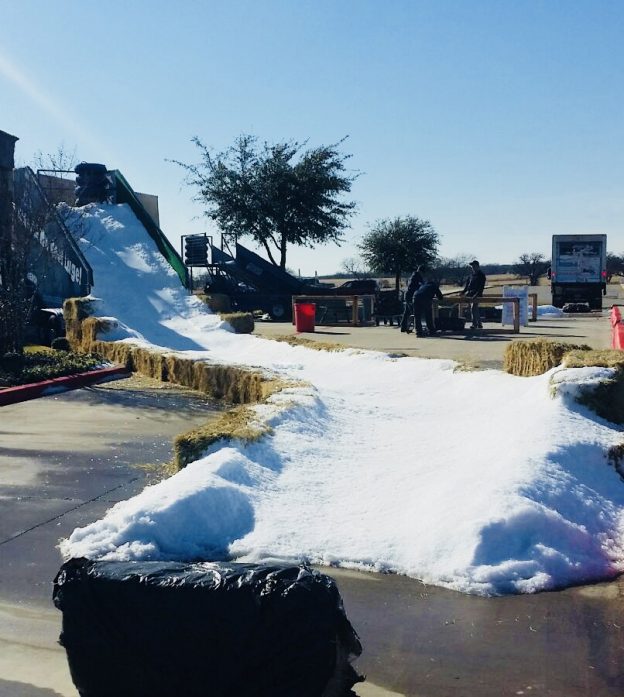 One of the questions we hear often is whether you can get snow delivery in any weather, even if the temperature isn't below freezing. Artificial snow is an ideal accompaniment to a winter party where the temperature is just a little too warm for snow, and Mother Nature hasn't cooperated with actual precipitation.
Snow at home is also available when it's warm outside – or even a scorching summer day – and you want to give a party to a friend or child who has a July birth date. Imagine the surprise on your friend or child's face when he or she walks outside into the backyard and sees the ground covered in snow!
With artificial snow delivery from Mr. Cool Snow Parties, you can plan your snow party at any time whether it's the middle of August or it's the end of December. Get in touch with our ice experts to begin planning your snow party or winter wonderland event. You'll think Santa made a quick visit with his elves and dropped off some snow from the North Pole!
Get Snow Anytime With Mr. Cool Snow Parties
We'll deliver your artificial snow at any time of the day or night. Do you need snow at home for a last-minute celebration? Are you planning an important event like a retirement party or a neighborhood get-together where artificial snow would provide an incredibly fun addition? Let Mr. Cool Snow Parties help with our fast and easy snow delivery.
Transform a ho-hum party into an amazing snow party with artificial snow from us. Get in touch with us today to arrange for your snow delivery or to talk about how much snow you might need for your event. We're always here to help with snow deliveries at any time.